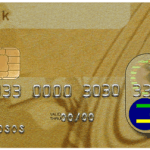 Here is a scam that, very unusually, escaped the Google spam filters and arrived in my Gmail inbox.
It should be easily spotted as an attempt at fraud. The first, and most obvious clue being that it has come from a criminal whose email address is: inakiares@telefonica.net
Read on through the email, which is in poor English. October is spelt wrongly, cancelled is spelt wrongly, and enrolment is spelt wrongly.
"Note: This is a copy of the notice we sent to your primary email address.

To confirm your enrollment, you must sign on by Octomber 23, 2015.

For your security, your online access is due to expire if you have not signed on by the date above. If you signed up for Bill Pay, your Bill Pay service, including any pending payments or payee information, will also be canceled at that time.

Follow these simple steps to sign on to Bank Of Ireland 365 Online:

1.Click here to Sign On, enter your username and password, and click Go.
2.If you have forgotten your username enter only your password, click the Username Help link and follow the quick, step-by-step instructions.

Once you sign on, you can view your Bank Of Ireland accounts in one secure place, monitor account activity, transfer money, view statements, and much more.

If you have questions, we're available, 24 hours a day, 7 days a week. Please do not reply to this automated email.

Thank you,

365 Online Service"
No bank would send such a communication. Delete the email, and if you are confident with such things, send inakiares@telefonica.net an email telling him what you think of him.