An A-Z of Hymnwriters: Katharina von Schlegel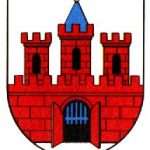 Sermon at Saint Mark's Church, Borris-in-Ossory on 16th November 2011
My first encounter with Katharina von Schlegel was thirty years ago.  Travelling from my home in England to go to Northern Ireland, for visit Northern Ireland for the first time in order to attend a funeral.  The arrangements were progressing when I arrived and there was a searching after a hymn to be included in the order of service, it did not appear in the Church of Ireland hymnbook, but was found in the Presbyterian Church Hymnary.  Churches were new and strange organisations to me, but even then it seemed odd that the hymn had not been selected for inclusion in the Church of Ireland hymnal.
Katharina von Schlegel's hymn 'Be still, my soul', has become a familiar friend since that time, but becoming familiar with the story of its writer has been much more difficult.
Katharina Amalia Dorothea von Schlegel was born on 22nd October 1697.  Her name suggests that she came from an aristocratic family.  Perhaps it was family money that enabled her association with a Lutheran religious house in the town of Köthen.  She was described as a 'Stiftsfräulein', a canoness, though it seems that her name does not appear in the records of the 'stift', the religious house to which she was said to belong.  Her letters from 1750-52 with Heinrich Ernst, Count Stolberg, suggest that rather than being in a religious house, she was a member of the small court of the duke of Anhalt-Köthen; a court where Johann Sebastian Bach was musical director from 1717 until 1723.
Katharina von Schlegel was shaped by a renewal movement in the church known as Pietism; a movement that was founded by a 17th Century German Lutheran Philipp Spener and which shaped, amongst others, Joachim Neander.
When looking at Neander, we noted that the term 'Pietist' was intended as a form of ridicule by those critical of the movement, as the term 'Methodist' would be a century later.  Spener was to publish a book in 1675 called Earnest Desire for a Reform of the True Evangelical Church.  He made six proposals for restoring the life of the Church:
(i) Bible study in private meetings, ecclesiolae in ecclesia ("little churches within the church")
(ii) The priesthood of all believers allowing the laity a share in the spiritual government of the Church
(iii) a knowledge of Christianity being insufficient unless it is lived out practically
(iv) instead of attacking those who disagreed, a sympathetic and kindly treatment of them
(v) giving more prominence to the devotional life in theological training
(vi) a different style of preaching, in place of rhetoric, an emphasis on the fruits of the Spirit in people's inner lives
Hymn singing had been part of the spiritual life of Jesus and his friends.  Matthew 26:30 notes that following the Last Supper, 'After singing a hymn, they went out to the Mount of Olives'. Yet by medieval times congregational hymn singing had disappeared from worship.  Philipp Spener had seen singing as important to the renewal of the church and the late 17th Century had seen a great flourishing in hymn writing.
Katharina von Schlegel is said to have written 29 hymns.  Her writing is shaped by the Pietist tradition of a deep personal relationship with, and commitment to, Jesus and a deep grounding in the Scriptures.  The hymn we know as 'Be still my soul" first appeared in a publication in 1752 as 'Stille, meine wille, dein Jesus hilft siegen', in a collection of hymns of hymns for clergy, 'Neue Sammlung Geistlicher Lieder'.  A number of her hymns appeared in 'Die Cöthnische Lieder' published by Philipp Erhard in 1769 and intended for the spiritual upbuilding and enrichment of the faithful.
Whether a formal member of a religious house or not, von Schlegel seems to have devoted her life to prayer and service.  Given the Pietist emphasis on a personal faith, perhaps we can deduce something of her life from the words of 'Be still, my soul', a hymn that draws its Scriptural inspiration from Psalm 37:7.   There is a sense in her lyrics of there having been a profound sadness in her life, of having come through very dark times, and perhaps of having questioned God's purposes in what has happened.  In the first verse, she writes:
'bear patiently the cross of grief or pain;
leave to thy God to order and provide;
in every change, he faithful will remain'.
Verse 2 suggests that, if Katharina von Schlegel has been through sadness, perhaps personal grief or illness or great disappointment, it has been something that has challenged her confidence in her faith, made her think that there is no meaning in the present time and that she must look to a day to come when things will become clear.  Lines in verse two are a reassurance to herself:
Thy hope, thy confidence let nothing shake;
all now mysterious shall be bright at last.
There is a direct encounter with bereavement in the third verse, a bereavement that deepens her relationship with Jesus.  Von Schlegel lived a century after Thomas Hobbes who described life as 'nasty, brutish and short', but life in the 18th Century was not much better than it had been in the 17th. People died young and people died from simple illnesses, mortality was a fact of everyday life, to write of bereavement when it was something so commonplace suggests that someone very close to her heart had died young.  Perhaps someone she had hoped to marry?
Be still, my soul: when dearest friends depart,
and all is darkened in the vale of tears,
In the fourth verse, the New Testament promise of the Lord coming to take his people to himself inspires her hopes of life to come that is very different from the life that is here:
when disappointment, grief and fear are gone,
sorrow forgot, love's purest joys restored.
Katharina von Schlegel died in 1768.  To pass the age of 70 in those times was to die old and full of years.  She seems never to have married and to have had no family who might have told the story behind her words.
'Be still, my soul' comes to us through the work of Jane Borthwick, a member of the Free Church of Scotland, who in the 1850s, a century after the hymn was first published, translated the words from German into English and provided the beautiful versification with which we have become familiar.
Given Katharina von Schlegel's Pietist background and the profound expression of faith in her words, we can only assume her life was one that was shaped by deep experiences that compelled her to articulate what it was that she really believed.  Perhaps the details are not important, as she herself would have said, what matters is being still and knowing the Lord is with you.