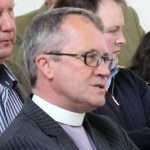 "Fifty-seven channels and nothing on," sang Bruce Springsteen. Sometimes, it is hard to disagree with such sentiments. Flicking through channel after channel, dozens and dozens of them, the selection was overwhelmingly soaps, reality shows and repeats. Eventually, there was a vintage music programme.
A live recording of Don McLean in concert, unmistakably from the 1970s. McLean stood at the microphone with an acoustic guitar. Dressed in an open-necked shirt, jeans and cowboy boots, his appearance dated the recording as surely as would Victorian garments in a black and white photograph.
Cowboy boots, in 1978 I had a pair of cowboy boots; soft brown leather and wooden heels. How did I afford a pair of cowboy boots? Why did I have a pair of cowboy boots, though?  Being five foot eight inches tall, the boots would have given me an extra inch of height, but not much else.
Maybe cowboy boots were fashionable in 1978, though being fashionable was rarely an option, and even more rarely a consideration. Gifted with a capacity to wear non-matching clothing and clashing colours, the boots were probably worn with an odd combination of clothes. But if cowboy boots were the most incompatible form of footwear that might have been worn, what was the attraction in wearing them?
Maybe it was imagined that they created a certain impression, maybe there was a fanciful notion that the soft brown leather and wooden heels conferred certain qualities on the wearer. It was baffling what the imaginary impression and qualities might have been, though. It made sense for Don McLean to be wearing cowboy boots, it was part of the culture from which he came, but for an eighteen year old in rural Somerset, they were an odd choice.
Maybe clothes are still chosen on the basis of imagining they will create certain perceptions. Cowboy boots, and anything else that might be imagined remotely fashionable, are long past. On Sundays, dark, sober suits and full clerical collars are worn with conservative, shiny, black shoes; on weekdays, the suits are replaced by grey sports jackets and flannels; on days off, a tweed jacket, checked shirt and corduroys, or cream chinos and a sweater. The cowboy boots have been replaced by attire that dates from twenty years previously.
Oddly, there may have been more thought in 1978 regarding what statement clothing made – even if it was an odd amalgam – than there is four decades later. Why do I wear what I wear? I really am not sure.