Messing up your record sleeves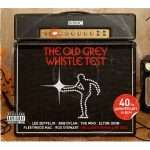 He is probably a colonel by now, or retired to a nice place in the country with a comfortable pension. He served three years as curate and then joined the British army as a chaplain. Given life again, I would probably have followed his example, the camaraderie of servicemen seems preferable to the constant loneliness of the country parson.
He had to repeat exams at the end of second year, through a lack of application rather than a lack of intelligence, with which he was blessed abundantly. I lent him notes and books for the re-sits. He was a chain smoker and walking into his room was like encountering autumn fog, and when the files of notes and the books were returned , the smell of cigarettes was unmistakeable. For years after, the scent of cigarettes that came in gold coloured packs attached itself to one of the text books; the aroma bringing memories of the conversations and the laughter of three years of college life, not to have to worry about raising money, or fixing buildings, or doing everything by yourself because there is no-one else; he was wise.
The smell of stale smoke was acceptable, what I wouldn't have liked would have been bent covers and dog-eared pages; a friend had lent an expensive theological book to another classmate and it had been returned looking like something that had been floating in the Liffey. There would, of course, be some Freudian explanation for my constant desire to keep books in a pristine condition; 'anally retentive', my exceedingly learned colleague in my neighbouring parish would say.
Not just books either, album covers as well. I have Dire Straits' first album from 1978, its cardboard sleeve without crease or mark.
Buying 'The Old Grey Whistle Test 40th Anniversary Box Set', I put the first CD back into the rack. Despite being cellophane wrapped, the cover seemed creased and marked. Taking a second out, I looked closer, it was intentional; it was meant to look like much used vinyl.
A friend used to have album covers like that; they would have contained the work of Deep Purple or Led Zeppelin and they showed signs of constant handling and bore ring marks of coffee cups and beer glasses. They had a reassuring quality, like a favourite armchair or pair of shoes, shaped by years of use. We would sit and listen and talk, and in a single evening could put the world to rights.
In thirty years of retrospect: being at ease with the smell of smoke; with creased sleeves and dog eared pages; with coffee stains and with spilt beer; is the hallmark of some of the best people I have known.