Wallander's half-finished heaven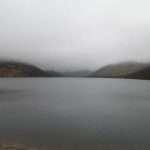 The BBC never had an announcement at the end of the programme. You know the sort of thing, "if you have been affected by issues raised by this programme, there is a helpline." If there had been a helpline, there would have been a moment's temptation to call it, for with the passing years I am finding it harder to deal with the illness.
It was the final episode of the English version of "Wallander," in which the detective was played by Kenneth Branagh, the episode is the one in which Kurt Wallander comes to terms with the fact that he is suffering from Alzheimer's Disease.
Two years ago, the Swedish Wallander bowed out with Henrik Kristersson, who played the title role, taking the character from lucidity, through frustration, anger and bewilderment, and, for increasingly brief moments, back to lucidity again. In the Swedish version, Wallander's final speech was made to his colleagues and allowed a public recognition, an acknowledgement by everyone present, that he was suffering a medical condition that prevented him continuing his duties; there was no need for anyone to feel that social etiquette demanded they deny reality, no need for anyone to comment that things were, perhaps, not as bad as they seemed.
It was odd to be moved to tears by a television detective programme, but Wallander embodied a sense of the grief and pain of the many people I have known who have gone that way, except they had no possibility of a farewell speech.
Branagh's Wallander makes no final speech to colleagues, but instead he attends a funeral and reads a poem at the graveside. The lines are from the 2011 winner of the Nobel Prize for Literature, Tomas Transtromer:
The Half-Finished Heaven

Despondency breaks off its course.
Anguish breaks off its course.
The vulture breaks off its flight.

The eager light streams out,
even the ghosts take a draught.

And our paintings see daylight,
our red beasts of the ice-age studios.

Everything begins to look around.
We walk in the sun in hundreds.

Each man is a half-open door
leading to a room for everyone.

The endless ground under us.

The water is shining among the trees.

The lake is a window into the earth.
Never understanding poetry, I was unsure if Transtromer's poem offered lines by which the illness might be interpreted. There seemed something in its imagery that might be used to describe the drifting from lucidity to opacity and back again. The breaking off captures a sense of unfinished sentences, lost words. Perhaps half-finished heaven could describe that final place where an end has been reached and where nothing is complete.