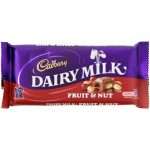 The hypermarket south of Argeles-sur-mer has an 'international' aisle – favourite foods from other countries. The British section tells the passer-by what it is that sells – the shelves are filled with an eclectic range of foodstuffs. There is HP Sauce, Marmite, McVities Digestive biscuits, even cans of Dr Pepper.
Certain food seems important at certain times, particularly when you are away from home. I once bought a bar of Cadbury's Fruit & Nut for no reason other than feeling depressed and far from loved ones.
Arriving on the Filipino island of Negros in January 1991, a board for a local cinema advertised the screening of 'To Kill a Priest', a fictional story inspired by the priest who was murdered during the suppression of Solidarity in 1980s Poland. Our Filipino companion looked at it, 'They don't need that film here; a priest is already dead'.
A priest of the Philippine Independent Church had been shot dead by right-wing gunmen outside a cafe; his crime had been to speak for land rights for peasants. Someone did not like what he was saying and had him killed in public.
Going to his wake was an experience never forgotten – a mixture of apprehension, fear and admiration. The gauntlet of paramilitary checkpoints, where a small group of Europeans elicited not much more than curiosity and casual contempt, would also have been experienced by friends and colleagues of the priest, whose lives would have been in danger from those asking them questions.
Paying our respects and journeying back to the city, the comfortable hotel, with its en suite facilities and colour television in every room, seemed surreal, a place entirely detached from the blood and death context in which it was situated.
Sitting in the bar, trying to come to terms with all that happened during the course of the evening, a waiter came to take an order for drinks. 'A gin and tonic, please'.
Beer would have been the usual order, San Miguel is very good: I drank a glass in a cafe this afternoon. In retrospect, it seemed like a seeking after comfort; the drink of polite gatherings before polite dinners; the drink of clergy sitting down with friends.
The drinks finished, it was time to go to our rooms. The hotel had a small shop; in the middle of the counter was a bar of Cadbury's Fruit and Nut. While the others drifted off, I bought the tiny bar of chocolate. For the Philippines, it was hideously expensive, 90 Pesos, which at the time was equivalent to about £1.80. Guiltily eating it, square by square, its taste lingered down the years.
There is undoubtedly published research into the eating of comfort foods and presumably the owners of the hypermarket know exactly what people want. Perhaps even 20-odd years ago, the owners of that hotel knew what it was that people wanted when home was a place a long way off.