Home is where the heart is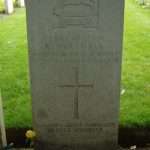 Ill health meant being sent to boarding school at the age of 14. It was not a hospitable place and even had it been so, it would be difficult to imagine that there would not have been a deep sense of homesickness. Home was the preferred place to be; it wasn't that it was special or different but that it was ordinary and familiar. Home was a place of security, a place where the welcome was unconditional, a place where one's own favourite things were all around.
Home is the place where we would all wish to be.Watch the rush from cities at the end of the working day and it is clear where people's heart is – for the overwhelming majority of us, there really is no place like home.
People whose work takes them away for long periods of time may count the days until they again go through their own front door; men with wives and families will be, generally, anxious to return to their loved ones, anxious to be surrounded by those to whom they are closest. How many Hollywood movies offer a happy ending where someone missing, perhaps even assumed dead, walks in at the end of the story to be met with shrieks of delight and tears of happiness? Anyone who remembers The Railway Children will remember that lump in the throat as Roberta sees the steam on the platform disperse and her father standing there; not only do we wish to be at home, we want our loved ones with us.
If we have felt homesick, often in places where life is otherwise good, then imagine how the soldiers in the First World War must have felt. Imagine the thoughts of those standing in the trenches on the Western Front, how much they would have wished to be at home with their loved ones, how much the ordinary things of everyday life became infinitely precious. It is in extreme situations that we realize how valuable are the things we had heretofore taken for granted.
There can be few situations in history that were more extreme than the slaughter of Flanders fields and in the Essex Farm Cemetery, the war graves commission have endeavoured to create a sense of homeliness, the ranks of headstones have been joined by trees and shrubs and flowers, plants that might have graced the garden of those who lay beneath the grass of this graveyard.
Pondering the homesickness and the desire that the last resting place of these men should be homely, one headstone had a unique poignancy, that of Lance Corporal R. Marshall of the West Yorkshire Regiment. At its foot was inscribed his address, 16 Regent Grove, Harrogate. It spoke more eloquently than any other words might of how much home meant, of the one place in the world where this soldier wished to be.
Pondering the fate of Lance Corporal Marshall and of all those who lie in Essex Farm, the chance to go home each day is of infinite worth.