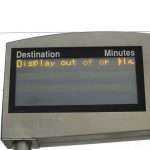 The tuna sandwiches had come without crusts. The scones had been freshly baked. The date and banana loaf was a new and tasty experiment and the fruit brack was of an exactly right consistency. Strong tea in china cups washed down a very pleasant afternoon tea. Outside the light of a gloomy November afternoon was dying; a persistent drizzle filled the air and clouds hung moodily over the mountains.
Stirring from the depths of the armchair, I said, "I had better go; I am very good at wasting time".
"I don't believe that. You have more than enough to keep you busy".
"Busy doing nothing, sometimes", I smiled.
I could have begun to list the numerous ways in which hours can slip by without there being the slightest thing to show at the end. I could have told him how I perfected skills in nothingness.
It probably stemmed from teenage years and long school holidays with absolutely nothing to do. Our school took at least a month off over Christmas, finishing on the second Saturday in December and not returning until the second week of January, and an equal time over Easter. What was one supposed to do with long and empty days? Rural Somerset in mid-winter was never very attractive. Even on good days there was never an inclination to go walking or cycling; the school was in the heart of Dartmoor and term time offered more than enough by way of hiking and cross country running.
Choosing the warmth of the house over fresh air, the odd book was read, the only ones that remain in the memory are adventure stories and war novels. There would be games of patience and solitaire; chess games against myself; picking horses from the race cards in the Daily Mail and then checking the results in the next day's edition; watching inane programmes on daytime television – such as it was in the 1970s. There is not a single memory of having done anything worthwhile, of learning anything, or achieving anything, or feeling that time had been well spent.
Were it the case that those teenage years were a salutary experience that taught a better use of time, then the wasted hours might have been useful, as it is, I can still spend hours playing card games on a computer; idly drifting through the Internet; sorting through accumulated digital photographs, many of them of road signs, gate posts, and other odd images; thinking about what things I might be doing; even making lists of things that might be done. The potential for inactivity is endless.
I might have said to the man that it is hard to break the habits of a lifetime.