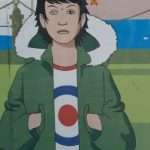 RTÉ Radio's airing of John Martyn's "May You Never Lay Your Head Down" prompted a listener to text John Creedon asking what was meant by the lyric, "May you never lose your woman overnight".
"What does it mean?" asked the text. "Is he saying as opposed to losing your woman over the weekend, or at Funderland?" Creedon admitted uncertainty, "I don't think it's like losing your woman at a picnic. It's about losing her to another man". He expressed concern that that the lyric would become a source of perplexity to him as he pondered its possible meaning.
Are John Martyn's words realistic? Do relationships really ever end just like that? Isn't the "overnight" a culmination of other tensions? The first of which would arise when speaking of any woman as one would speak of property.
Having spent the majority of my life trying to provide a sympathetic ear, the question asked by John Creedon's listener has become more difficult to answer with the passing years. There are plenty who should have lost their partners overnight, if not before teatime, but who seem to have a permanent hold. A woman who once came to the door in Dublin, her face blue with bruises, persisted in declaring that her husband was "nice" to her sometimes. There are other people whose relationships seem suddenly to have fragmented, leaving them bewildered; their worse sin seeming to have been nothing more than being predictable, or dull, or boring.
"May you never lose your woman overnight" is perhaps about suddenness; it is perhaps about the loss of a physical relationship; yet it captures also a sense of bleakness and desolation, the loneliness of early hours of the morning when thoughts take hold and go around and around and around.
Maybe the listener's inquiry stemmed from personal experience; maybe it was a striving to understand the personal circumstances which confronted him; maybe it was an attempt at seeing what had gone wrong. To be honest, despite having heard the song on many occasions, it never occurred to think about what it meant when it talked about losing someone overnight.
Whatever John Martyn's intention, the song captures a sense of how important people can be to others, even when they might not realize, and how mistaken the television and films sometimes seem when human relationships are trivialised.
Listening to someone who should long ago have got rid of a useless man, there is a realisation that, no matter how flawed he was, he still mattered. Not really the stuff of song lyrics, though.