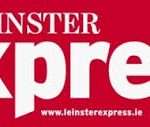 Even in 2014, local newspapers are still close to the hearts of people in rural Ireland. In Co Laois our paper is the Leinster Express, a publication that must be bought every week for fear that someone might tell of some development and then say, "did you not see it in the Leinster?"
While the papers endure, they have changed. It is hard now to imagine an editorial comparable with that of the legendary Skibbereen Eagle in 1898 which declared that the newspaper,
"will still keep its eye on the Emperor of Russia and all such despotic enemies – whether at home or abroad – of human progression and man's natural rights which undoubtedly include a nation's right to self-government. 'Truth', 'Liberty', 'Justice' and the 'Land for the People' are the solid foundations on which the Eagle's policy is based."
Perhaps, even in 1898, the readers in West Cork would have smiled at the thought of a small town newspaper claiming it would monitor the activities of the tsar of Russia. There must be countless stories that might be recalled by people all around the counties of Ireland that have brought smiles, if not outright laughter.
A German friend used to delight in the newspaper that brought weekly news of the West of Ireland community in which she lived, particularly fascinating to her were the short obituaries the paper carried of the local deceased. There were obviously moments when the obituary-writing journalist found it difficult to say something of interest, and the sub-editor responsible for the headline of each article found his task even harder.  "Do you know", laughed our friend, "one obituary had the headline "kept pigs." Surely, there must have been something else he might have picked out? Surely, "kept pigs" didn't sum up the man's life?"
Not having read the obituary, it was impossible to answer our friend's question, but maybe having "kept pigs" was not such a bad way to have been remembered. In an Ireland that had gone through years of conflict and instability, where there had been decades of economic decline and mass emigration, perhaps being a steady farmer, able to earn a steady living and lead a steady life, was an achievement.
Of course, being steady did not provide a journalist with interesting copy, perhaps that was why newspapers like the Skibbereen Eagle pronounced on subjects like the tsar of Russia. Yet it is the very ordinariness of the stories that sells local newspapers. For me, the best parts of the Leinster Express are the weekly notes from the towns and villages of Laois, the notices of who is doing what, where, when, and why. At a time when twenty-four hour rolling news channels fill our living rooms with images of horror from around the world, we need reassurance that our own lives are safe and secure, we need a few more tales of those who kept pigs.