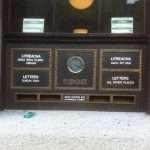 Back in the 1980s, before the days of the Premier League and Sky Television, RTE television used to broadcast English Division 1 football matches on a Saturday afternoon. Presumably, the Football League calculated that broadcasting matches in Ireland would have no impact upon attendances across the Irish Sea and League of Ireland soccer matches were not played on a Saturday afternoon. The only group on which the coverage probably had a detrimental impact were the Irish League teams in Northern Ireland who adhered to the tradition of matches kicking off at 3 pm on a Saturday.  The chief snag of watching a match on RTE was that the broadcast was not live, it was delayed, initially by fifteen minutes and then by half an hour. The drawback in the coverage was not so much that someone might come in when there was fifteen minutes of the broadcast still to go and tell you the result they had just heard on the radio, the drawback was the nagging feeling that it would be possible to simply switch on BBC Radio 2 and find out what was actually happening in the match at that moment.
A friend who is a keen rugby fan would have had no trouble with delayed broadcasts, he will record whole matches and watch them sometimes two or three days later. It has never been personally possible to have such a degree of patience, switching on the television at the weekend and flicking through the channels, a Welsh club match appeared. Only having ascertained that it was a live broadcast did it seem worthwhile to sit and watch it. As it turned out, a highlights programme would have been a much better way of spending the time, it would have been brief.
The desire for immediacy is part of contemporary culture, it is what sustains the twenty-four hour rolling news channels and brings listeners to phone-in programmes. The instantaneous and the direct are the stuff of everyday life, the appetite for a constant stream of updates seems insatiable. From royal babies to natural disasters, from general elections to ethnic conflicts, there is a wish for reporters and cameras right on the spot, right at the very moment. If coverage is not live, then viewers will switch channels to find news more immediate.
It is hard to imagine times when news took days, or even weeks to reach an audience; since the advent of the telegraph news has taken only minutes. But immediacy has brought its own drawbacks, a constant chasing of the moment leaving no time for reflection. Watching rugby matches days later means my friend will play and replay particular moments of the match, see everything that happened. Whether a club rugby match or a world news event, watching every moment live, there is a danger that we see nothing at all.