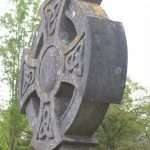 In Old Testament times, the worse things got the more people clung on to their belief that God would always be on their side. Jerusalem and the Temple were at the heart of what they believed. As long as they held the Holy City then nothing could destroy them.
At the end of the Seventh and the beginning of the Sixth Century BC, the prophet Jeremiah came into the middle of a difficult situation charged with telling the people of Judah a few home truths. The people were angry at Jeremiah, they did not want to believe that what was happening was God's judgement on their disobedience. Judah was a small and weak kingdom and in the year 597 B.C. the Babylonians come sweeping into the place. They raided the Temple, looted its treasures and carried Jehoiachin the king off into exile. This did not fit into people's idea of God or of their own place in history. They were angry when they were told that they had deserved this.
The people believed that Jeremiah was guilty of blasphemy to dare to suggest that God's promises to David would not be kept and that there would not always be a king to follow in the line of David. Jeremiah, for his part, was convinced that they had failed to keep their obligations and that the promises would not be fulfilled.
The events of 597 were bad enough, but Jeremiah told people that this was not the end, that there was worse to come. Jeremiah was persecuted for his words. He was hated, jeered at, ostracised, continually harassed, and suffered a number of attempts on his life. Jeremiah suffered greatly, mentally as well as physically, for speaking the truth.
Jeremiah's words of warning were to be fulfilled in 587 when the Babylonians returned, destroying both Jerusalem and the Temple and carrying the whole of the leadership of Jewish society into exile in Babylon. Judah had been given chance after chance, they were given warning after warning, but they persisted in their belief that nothing could go wrong.
Sometimes there are moments in ministry when there are tiny glimpses of the mindset that Jeremiah encountered, an attitude of certainty about the choices one makes and a disregard of whatever it is that truth and justice might demand. To suggest that the attitude might be mistaken; that the attitude might not be as God required; that the attitude might be counter-productive to people's purposes; invites dismissive comments and people ignoring you. At least, unlike Jeremiah, there is no prospect of being thrown down a well.