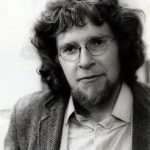 Paul Selby strove to teach us Shakespeare, to see the world in a way other than in the way of the trivial and the material culture of the late 1970s, to look for deeper meanings, to search for the things which were timeless. During one class he pondered dancing, feeling that dancing of the ballroom variety was a complete negation of the meaning with which dancing was imbued in traditional societies. Dance to mark the passing of the seasons, the fading and the return of the light, the fertility of the earth and human beings, had a significance far deeper than tangos and foxtrots. It is hard to imagine what Paul Selby would have made of the popularity of the television series Strictly Come Dancing.
BBC Radio 2 this evening played Human, the 2008 song by The Killers, the refrain of which asks,
Are we human?
Or are we dancer?
My sign is vital
My hands are cold
And I'm on my knees
Looking for the answer
Are we human?
Or are we dancer?
Brandon Flowers and his fellow song writers recognised the capacity of dance to lift people out of their ordinary reality, to create a state of mind that is other than the everyday and the commonplace.
Dance is about something deeper than the superficial and trivial silliness of Strictly Come Dancing. Considering dance on the basis of whether steps were together and whether moves were co-ordinated is to consider it on the basis of its mechanics; it is like considering a painting on the basis of how paints were applied and what canvas was used. Ballroom dancing is like the work of a local art club where there is so much emphasis on method that no-one stops to ask about meaning. How often do the television judges ponder whether the steps they think are so important actually express any existential thought?
Oddly, it was line dancing that prompted thoughts about the meaning of dance and the recollection of the questions of Paul Selby. It seemed the ultimate move away from the forms of traditional dance, yet watching it there is a sense of both the person's connection with the music and transcendence of themselves, but there is also a sense of the solidarity of the individual with all those around – it is dancing for its own sake, without demand for formal precision, but with a strong bond of community. Are we human or are we dancer? To be dancer means to be human in a different way.