Wanting to be significant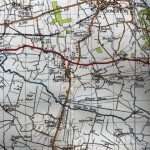 The Severn bore has been flowing. The Bore is caused by high tides in the funnel-like Bristol Channel causing a wave of water to flow over the top of the waters of the Servern that are flowing seawards. The bore can be up to two metres high, a formidable water wall moving up into Gloucestershire.
In Somerset, we have our own bore that flows up the River Parrett to Bridgwater. While the Severn bore might reach the height of six feet and six inches, the Parrett bore is more likely to be six inches high. When I was young, it didn't matter that there was such a difference in the heights, what mattered was that we had our own bore.
If some countries believe that they have a special, if not unique, place in the world, then Somerset was uniquely special. Claims to our special status rested upon particular people and places,
Athur and Alfred were the two key people. Arthur may never have existed, but that didn't stop us claiming him as our own and telling and re-telling the stories. Alfred was a historical figure, the Saxon king of Wessex, but there is probably good reason to doubt the legends we heard, particularly that of Alfred burning the cakes whilst hiding from the Danes in Athelney marshes. In 878, Alfred defeated the Danes at the battle of Ethandun, probably in Wiltshire, but local tradition held that it was Edington on the north side of the Polden Hills. Perhaps our version of the story was not so fanciful, Alfred's victory led to the Peace of Wedmore, a village which is only a few miles from Edington.
Somerton figured in the claims that our place was a special place. Signs you would have passed as you went into the town used to claim that it was ancient capital of Wessex; these have been revised to say that it was royal capital of ancient Wessex, whatever that might mean.,
Glastonbury was definitely special – for all sorts of reasons. The legendary Arthurian isle of Avalon became a major ecclesiastical centre. It being said that at one time the lands held by the abbot of Glastonbury and the abbess of Shrewsbury were equivalent to the landholding of the king of England. In the 1960s, Glastonbury changed, gradually becoming a centre for those who believed that ley lines converged at Glastonbury, making it the centre of the world.
Perhaps everywhere believes itself significant, but our place seemed more significant than others.