Slow learning military men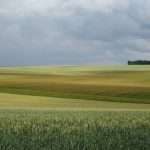 While it is the 105th anniversary of the protracted conflict that has been recorded in history as the Battle of the Somme, today marks the 160th anniversary of the first major battle of the American Civil War. The action, called the first Battle of Bull Run by the Union army and the Battle of Manassas by the Confederacy, had been fought in the manner of battles of previous wars. Commanders on both sides immediately realized the need to develop new strategies and tactics if they were to triumph in the conflict.
The American Civil War is remembered as the first modern war not only because it was the first to be captured in photographs, the poignant images still being powerful after a century and a half, but also because it marked the first appearance of many aspects of modern warfare. It was a war that was mechanized. Even for that first battle in this day in 1861, the Confederate forces were reinforced with soldiers transported by rail. The  battles of the civil war saw the deployment of Gatling guns, they saw commanders realizing the folly of having their men exposed and commanding them to dig themselves into trenches. The trench lines of Petersburg-Richmond are described as the "the foremost example of trench warfare in the 19th century."
There were some fifty-five years between July 1861 and July 1916. A list of technological advances achieved in that period would be lengthy. Electricity, telephony, powered flight, broadcasting, someone from the 1860s would have been astonished at the world of 1916, yet military commanders seemed not to have had a capacity to adjust to the progress.
Half a century after the American civil war ended, the battles on the Western Front were fought as though Gatling's device had never appeared at Petersburg, as though there had been no experience of how difficult it was to attack entrenched forces. As late as 1918, cavalry was still being deployed against machine guns, troopers and their mounts being cut down by a deadly hail of fire. Soldiers were still sent in lines across open ground. The only successes on the first day of the Somme were achieved by those who had been told to crawl to positions in advance of their trenches and to attack from there
It was as though the military leadership had not a capacity to adapt to circumstances, no matter what history might have told them. Sitting in a colleague's classroom watching a documentary on the Somme, it is still baffling as to what the generals were thinking.