Was he found in the hallway?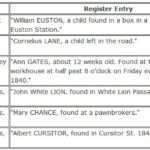 Continuing to search for the story of my grandfather, I found that the 1921 Census gave few clues to his younger years. He was fourteen working years old and working as a van boy for Lyons, whose factory at Cadby Hall was a few miles from where he lived at 38 Holly Road, Chiswick, where he was described as the "adopted son" of sixty-four year old Martha Rideout.
His whereabouts between his birth on 2nd November 1906 and the census on 19th June 1921continued to be a mystery. He was nowhere to be found in the 1911 Census, I had tried every possibly variant of Sidney Herbert Poulton and there was no trace of him. I had eventually concluded that he must have been registered under a different name and tried countless Sidneys who had been born in London in 1906.
There must have been something I was missing. Eventually, I wondered more than four years later, he might still be associated with the Brentford Union Workhouse at Isleworth, where he had been born in the infirmary.
A search showed that there was a four year old Sidney in the care of the infirmary on the night of 2nd April 1911, but his name was nothing like Poulton.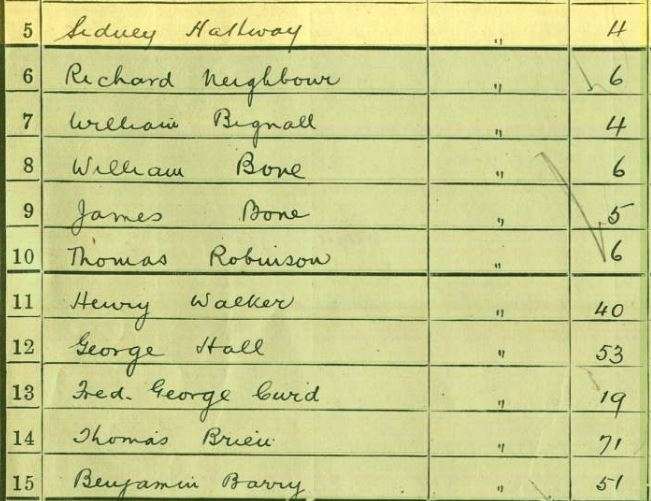 Oddly, among the many millions of names on the Ancestry site, this was the only appearance of the name "Sidney Hallway."
Staring at the entry for some clue, it seemed that the forename and the surname of four year old Sidney had been written by different hands. The forename is in a hand similar to that of the other entries, but the person who had entered the name "Hallway" on line 5 is different from the person who entered the name "Hall" on line 12.
Martha Rideout had written on the 1921 Census that my grandfather had been "deserted" and the enumerator had altered the entry to "not known." His full identity must have been established at some point, because the 1921 details accord with those on his 1906 birth certificate.
But if the details had been known in 1911, he might have been identified among the returns.
What about Sidney Hallway, though? Why had someone else written "Hallway?" If this was the one and only appearance in the records, had the name been invented?
The Family Search website has an entry on the names given to foundlings in Middlesex, it lists examples:
If names indicate the location where a child was found, then "Hallway" is presumably an indication that four year old Sidney was found in the hallway of a building?
Sidney "Hallway" seems the most likely candidate to be Sidney Herbert Poulton. It concurs with my late grandmother's remark that "Sid was a child from the streets." Where the hallway was and what happened between 1911 and 1921 remain to be established.