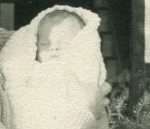 Driving through Ireland after midnight is an experience that seems to be understood by RTE Radio. "Late Date" with Alf McCarthy airs on Monday to Friday from 11.25 pm to 2 am, on Saturday and Sunday, the programmes airs from Midnight until 2 am. Alf McCarthy's skill is creating a sense of community, of making his listeners feel secure, of breaking the isolation one might feel at that night hour. His gently reassuring tone would make him a perfect storyteller to those of younger years wanting tales to hush them to sleep.
In childhood years, to be on the road after midnight would have been a very rare occurrence; there were few journeys and few visits that would have required travel at such an hour, yet there are memories of being homeward bound in the car, each pause in a town bringing both a sense of relief that there was not yet need to stir from the warm slumber of the car, but also a disappointment that the softness of a pillow had not yet been reached.
Sleep seemed deeply reassuring, it brought a deep sense of security and reassurance. Its occurrence in writing can create an air of momentary well-being and safety.
There is the line in Sebastian Faulks' moving novel Charlotte Gray, where Miss Gray is about to be parachuted into Nazi-Occupied France as a spy. An RAF bomber is flying her through the night, deep into occupied territory, and one of the bomber crew announces to her that they are just passing over one of the French cities. It was a reassuring moment to me, the image of an aeroplane moving through a clouded night sky, almost as though it was tiptoeing so as not to wake anyone. The city below was a place I knew from summer holidays, but it was more than that; there is a feeling of safety, of security, in a community asleep below in the deep darkness. Is it perhaps that sleeping people are unthreatening people, or is it that sleep represents a refuge from all the worries of the world?
I remember reading Father Niall O'Brien's story of his ministry on the Philippine island of Negros, a tale of struggling against violence and oppression. Many of the sugar workers led miserable lives as day labourers, yet there was one moment where Niall O'Brien describes stepping into a hut late at night to be met with darkness in which he could make out the sleeping figures of itinerant workers. Sleep seemed a moment of relief, a few brief hours of respite from the grinding poverty in which they lived.
Perhaps the comfort in listening to Alf McCarthy's programme is that it can create a place where reality is closed out and where, for a moment, all is well.