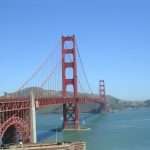 "Two tracks coming up from The Kinks" said John Creedon. The first was the classic "You really got me", it was followed by the quirky "Muswell Hillbilly Boy," inspired by Ray and Dave Davies' upbringing in North London.
I'm a Muswell Hillbilly boy,
But my heart lies in old West Virginia,
Never seen New Orleans, Oklahoma, Tennessee,
Still I dream of the Black Hills that I ain't never seen.
Why should North London not be as worthy of song as the country roads of West Virginia or the black hills of Dakota? How have American cities and states secured such a place in popular culture?  San Francisco, Massachusetts, New York, Tulsa, Amarillo, San Jose, the list could go on and on – place after place given a romantic hue, even Wichita in Kansas.
The devastation caused by the storm Darwin last week brought long hours and difficult tasks for the linemen here as they struggled to restore power supplies to a quarter of a million homes, but what chance of a hit would someone have if they sang about ESB linemen out on the road? Yet in America, Glen Campbell's Wichita Lineman was a huge hit, and it's not as though it was about anything other than maintaining the electricity lines and thinking about his love.
I am a lineman for the county and I drive the main road
Searchin' in the sun for another overload
I hear you singin' in the wire, I can hear you through the whine
And the Wichita Lineman is still on the line.

I know I need a small vacation but it don't look like rain
And if it snows that stretch down south won't ever stand the strain
And I need you more than want you, and I want you for all time
And the Wichita Lineman is still on the line.
Glen Campbell could take places like the Texas port city of Galveston and make its name known around the world
Places in Ireland just don't have that same resonance. If songs are sung about Irish towns or cities, they are usually about those places in the past – Molly Malone, The Rare Auld Times, On Raglan Road, Carrickfergus, Clare to Here and so on – and they always include one or more theme from love, death, drink, and the land.  Why can't we have some country roads or some black hills? Why can our towns not inspire songs that become hits around the world? Twenty-four hours from Portlaoise?   Is this the road to Co Carlow?