You can't insure for some things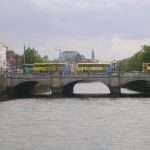 What is not being said? Amidst the flurry of public statements on homelessness in Ireland, what issues seem to be carefully avoided? Last week the Taoiseach acknowledged the issue was more "complex" than first appeared, it was about more than accommodation, but he seemed disinclined to explore what the complexity might entail.
Providing safe and comfortable accommodation with good meals and well trained staff is a first step, but there are questions going unasked. There are people who are homeless not because they had nowhere to go but because of a complex of factors – including social and economic disadvantage and mental health issues.
A 2008 Report from the Children's Research Centre at Trinity College, Dublin carried findings of a study on homelessness among young people in Cork city. The Report found that, "A large number of the young people interviewed struggled to some extent to come to terms with past traumatic experiences" and concluded, "Internationally, there is a compelling body of evidence indicating that homelessness has a severe impact on the physical, emotional and mental well-being of young people". Many people whose emotional health was already fragile were suffering further damage through the experience of homelessness. The study "reveals strong evidence of compromised mental health among a large number of the young people interviewed. Of particular concern is the number who reported depression, self-harm and attempted suicide. Other reported markers of mental health problems include stigma, alienation and feelings of being excluded from society". The study's findings included the comment that, "There is an urgent need for appropriate community-based mental health services that cater specifically for the needs of adolescents and young adults".
In 2012, a Trinity College paper on women's journeys to homelessness concluded, "A majority of the women experienced multiple adversities and deprivations during childhood, including poverty, neglect, housing instability, difficult family situations, as well as discontinuities in their schooling". The paper says, "Much of the evidence points to the interconnected roots of homelessness. Structural disadvantage, namely poverty and deprivation across the life course, interacted with traumatic experiences, to create vulnerability to homelessness".
Research shows homelessness as having deep roots; provision of emergency accommodation can address immediate needs, but much more is needed to reach the roots.
Societal changes are beyond the capacity of government ministers, but it would not be beyond their capacity to make a major injection of resources into the provision of services to improve mental well being. Why is the Minister of Health not announcing a package of measures to accompany those announced by the Minister for the Environment? Why are we not hearing the findings of the studies being discussed?
Perhaps there is a reluctance to discuss such matters because discussion of the provision of health services will raise discussion of the funding of health services. It would inevitably raise questions of how a system involving private insurance companies can deliver adequate support to those whose mental well being is fragile, people who could never afford as much as a month's premium for private health insurance. Perhaps there is a reluctance to discuss the wider issues because it would raise questions about the capacity of the market to deliver decent homes for families in poverty.
If market-based health care and a market-based housing policy, along with selective interventions by the Government, continue to be the answer, the problems are not going to go away.