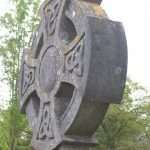 It is instructive to sit among company relaxing after a long day, and just to listen to the conversations. A natural Irish courtesy sometimes inhibits people saying directly to you what they think on certain matters. There is even a tendency, sometimes, for people to say what they think you want to hear. It is not a case of being dishonest, or even disingenuous, it is simply a case of traditional respect for visitors being stronger than any inclination to express things that might otherwise be said.
Of course, among the company of friends, there is not as great a degree of guardedness and, it being a gathering of church people, opinions about changes forced through in the diocese were forthright. If ecclesiastical history can teach anything of general use, it should be that reform that is not viewed as having legitimacy by ordinary people is doomed to having, at best, a grudging acceptance, or, at worst, be rejected altogether.
It is not as though the lesson is a hard one to understand, anyone who listened to their school teacher reading Aesop's Fables in primary school days would have understood that changes which are forced bring only resistance and resentment. Perhaps if church leaders were sent a copy of the fable that tells of the contest between the sun and the wind, they would be less inclined to attempt to impose their own ideas upon others.
"The Wind and the Sun were disputing which was the stronger. Suddenly they saw a traveller coming down the road, and the Sun said, "I see a way to decide our dispute. Whichever of us can cause that traveller to take off his cloak shall be regarded as the stronger, you begin."

So the Sun retired behind a cloud, and the Wind began to blow as hard as it could upon the traveller. But the harder he blew the more closely did the traveller wrap his cloak round him, till at last the Wind had to give up in despair. Then the Sun came out and shone in all his glory upon the traveller, who soon found it too hot to walk with his cloak on".
Listening to the conversation, in times past there would have been an inclination to leap to the defence of the institution, but the passing years taught that adding to the cold wind only hurts further those who deserve to be heard. A little sunshine might go a long way, but that would demand humility and an admission of wrongdoing – churches aren't very good at those.