Sermon for Mothering Sunday, 15th March 2015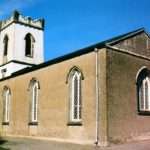 A sermon for the Fourth Sunday in Lent is here:
" . . . as a hen gathers her brood under her wings" Matthew 23:37
On this Mothering Sunday it seems appropriate that we use the word "home" as an acronym for our thoughts about family life, each letter being the initial of a word.
As we think of family life and we think of the letter "h" we are reminded that families should be places of hospitality.
When we read the Gospel stories we find Jesus being greeted with hospitality, by people like Peter's mother-in-law, or Mary and Martha, or Simon the leper. Hospitality was something to be expected and hospitality was something to be shown. Jesus expects hospitality, if we read Saint Luke Chapter 19 Verse 5, we see that Jesus has seen the tax collector Zacchaeus hiding in the tree and, we are told, "When Jesus came to the place, he looked up and said to him, 'Zacchaeus, hurry and come down; for I must stay at your house today.'" Jesus does everything correctly and knows he has the right to expect hospitality. If we read the letter to the Hebrews Chapter 13 Verse 2, we are reminded, "Do not neglect to show hospitality to strangers, for by doing that some have entertained angels without knowing it".
If our homes and families are to be places where Jesus would find a welcome if he called at our door, then the first letter of "home" should remind us of our duty to show hospitality.
The second letter is of "home" is "o". Mothering Sunday should be a time when we think of hospitality within our homes and, outside of our homes, when we think of others. Jesus tells us that we should love our neighbour as ourselves, he is telling us in the strongest possible terms that we have a duty to others. Who are the others for whom we should care? Who is the neighbour whom we should love? Jesus is asked that question and in response he tells the parable of the Good Samaritan, the despised stranger who puts his own life at risk to care for someone who was other than him. Jesus warns us in very stern terms about ignoring the others who are outside, those whom we might pass by. In the parable of the rich man and Lazarus in Saint Luke Chapter 16, poor Lazarus, who has lain at the gate of the rich man, unnoticed and uncared for, goes to heaven and the rich man, who failed to care for others goes to hell. No more severe warning could be given.
Hospitality, others, the third letter of "home", the letter " m", reminds us that we all have a duty to show a mother's care towards those around us, the sort of care that is self-sacrificing, that puts the welfare of the people about whom we are concerned before our own. The idea that we can all show a mother's care can sound odd, but it is an idea that Jesus uses himself, and not just a mother, but a mother hen. In Saint Matthew Chapter 23 Verse 37 Jesus looks at the city of Jerusalem and id deeply sad, he says, "How often have I desired to gather your children together as a hen gathers her brood under her wings, and you were not willing!" What warmer image of security and care can there be than chicks finding refuge under the wings of the hen? One of the most profound examples of Jesus showing care for those who are with him is at the Last Supper; in Saint John Chapter 13 Verse 5, we read "he poured water into a basin and began to wash the disciples' feet and to wipe them with the towel that was tied around him". If Jesus shows a mother's care toward people, so must we.
Hospitality in our homes, a concern for others, a mother's care, the fourth letter of "home" is "e", the initial letter of  "encouragement." Home and family life should always be a place of encouragement, a place where every member feels wanted, where they feel that someone cares and that someone will support them. If we read about the first Christians, we find they were always encouraging each other, the Acts of the Apostles is full of encouragement, to the extent that in Acts Chapter 4 Verse 36, we read of a man called Joseph from Cyprus, whom the apostles called Barnabas, which means "the son of encouragement". Jesus encourages his friends. Saint Mark Chapter 6 Verse 50 tells of the disciples struggling to cross the lake in a boat on a windy night, when Jesus was about to pass them by, walking on the water, they are terrified and he says, "Take heart, it is I; do not be afraid". If we have Jesus with us, even the most difficult situations can be managed, we can find encouragement in those words, "Take heart". Our homes should be places where we all can take heart.
Hospitality, others, a mother's care, encouragement – may our homes be such a place.