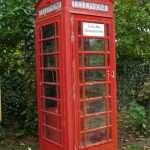 "I don't have a girlfriend because I have no money", said the young man interviewed by Joanna Lumley on her Trans-Siberian journey television series, "no money, no honey". There is a surplus of 33 million males in China, without wealth they have little prospect of ever marrying. The experience of the young man is the experience of countless men.
The Sparks duo, Russell and Ron Mael were playing their selection of music on BBC Radio 6 this afternoon, their playlist included Ben E. King singing Leiber and Stoller's "I who have nothing". The lyrics of the song might express the way some of those thirty-three million Chinese men feel; they express the sentiments of men who find themselves pushed aside by women lured by the prospect of wealth and power:
He, he buys you diamonds
bright, sparkling diamonds
but believe me, dear when I say,
that he can give you the world,
but he'll never love you the way
I love you

He can take you any place he wants
to fancy clubs and restaurants
but I can only watch you with
my nose pressed up against the window pane
I, I who have nothing
I, I who have no one
must watch you, go dancing by
wrapped in the arms of somebody else
when darling it's I
who loves you.
Lest one be inclined to disbelieve the suggestion that there are women who choose partners on the basis of their wealth, or power, or social standing, how many people would believe that an internationally famous model would have married a short and plain man if he had been a Parisian taxi driver instead of being the president of France?
As one who relied on a pushbike for transport, a phonebox for communication, and who never had much money in my pocket, Leiber and Stoller's lyrics ring completely true. There were girls who would never have taken a second look at someone who did not have their own car and who could not pay the entire cost of a night out, and it wouldn't be a night spent in a local pub with a bag of chips afterwards.
The reverse never applied. I never knew boys who would overlook a girl's appearance or her personality if they were rich or they were people of high social standing, in the way that girls might toward boys.
The Chinese young man, who wrote poetry, might have better chance of finding a partner outside of China, but he should not rely on his poems being a passport to the love of some of those to whom he is attracted.