Lies, Ashley Madison and statistics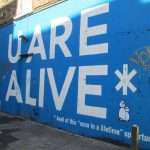 News reports of the leak of the data from adultery site Ashley Madison make the astonishing claim that there were 115,000 people in Ireland with an account; it seems a number that is at least improbable.
The 2011 Census recorded the population of Ireland as being 4,588,252 (the population has fallen since 2011, but let us assume that figure). Breaking the total down the Census gave the number in each age range:
 0 – 14 years 979,590
15 – 24 years 580,250
25 – 44 years 1,450,140
45 – 64 years 1,042,879
65 years and over 535,393
If one assumes that Ashley Madison probably has few clients under the age of 25 and that most people over 65 have far more positive ways of spending their lives, one is left with a potential market of approximately 2.5 million. If there were really 115,000 Irish names on the Ashley Madison database, that is more than 4% of the population of 25-65 year olds, or one person in twenty-five. Does that seem likely? Projecting the claimed proportion onto the small Church of Ireland community in which I minister would suggest that there were eight likely clients, a figure that is simply not credible. So, if one rules out most of rural Ireland, where opportunities for cheat dating would be fairly scarce, one would have to assume that the percentage of clients within urban communities was much higher.
Look around the work place, the office, the supermarket, the train, the bus, the school gate, the sports club – does it seem likely that two or three or more of the people you see had registered for a Canadian website? Living in Ireland, how often do we ever meet someone who doesn't know someone we know? Who would be stupid enough to share personal details knowing it was likely that might encounter their cousin's spouse?
Isn't it likely that a company that was about cheating simply inflated their figures? If it cheats in one way, why wouldn't it cheat in another?
Whatever the figure is, and it is certainly much less than 115,000, they are losers.
One evening during the Celtic Tiger years, I met a writer I knew in a South Dublin hotel. I was introduced to two men seated on stools at the hotel bar. There followed the usual handshakes and meaningless conversation where everyone said as little as possible in as many words as possible. My friend nodded to a table in the far corner of the room and we picked up our glasses, exchanged more pointless words with the bar stoolers and moved to the table.
Sitting down, he spoke with vehemence. "A pair of losers! They both had lovely wives, lovely kids, and they both went off with younger women. Now they both live alone in apartments and sit at bars. They cause who knows what pain and hurt to their families and they end up sitting here on a Thursday night. If there's one thing I can't stand, it's adultery!"
"I thought I was the religious one", I said. My friend half-smiled; neo-liberal in his economic views, libertarian in his view of society, an agnostic atheist in religion, he did not seem someone who would suddenly strike up a strong moral stance.
"Don't you agree with me?" he said, leaning forward across the table.
"Of course", I said.
Life is short, don't be a loser.