A psychological disorder?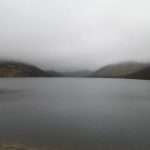 Does the persistent sense of feeling disappointed for those suffering disappointment have a clinical name? Perhaps it should, it has the capacity to darkly overshadow even happy moments and can sometimes induce tears.
Of course, the Bible exhorts an identification with the humble and meek, a seeking after justice for those who are oppressed. A fellow feeling with those who are underdogs is at the heart of being a Christian, or it is at the heart of the teaching of Jesus of Nazareth, teaching which seems at variance with much of what presents itself as Christianity. But it's unlikely even Jesus wouldn't have been so perturbed at some of the things that have become troubling.
The sense of disappointment first began to manifest itself at football matches.  A decade ago, a League of Ireland team I followed defeated another team by six goals to nil. Far from this being a cause for jubilation, there was a feeling of disappoint for the losers and almost a sense of embarrassment at the scoreline. The disappointment was even greater at a boys team from the parish that had gone to play a soccer match, they had won 14-0 and the coach was very pleased. He must have been taken aback when asked, "What did that achieve?" and being told, "You should have changed players around at half-time and made a match of it."
Starting with soccer, the sense of disappointment seemed to seep outwards. There was disappointment at things that were objectively disappointing such as when the recession brought the collapse of countless small businesses. There were streets where one could stand and look at rows of closed shops and have a palpable sense of the pain felt by those whose hopes and aspirations had gone, along with their savings. There was disappointment at things where disappointment was more subjective such as the moments each August when the newspapers printed photographs of bright young people who had achieved great results in their Leaving Certificate exams and the thoughts turned to those whose marks had fallen short of their dreams, and those for whom the entire process offered only a sense of being on the outside. Then there were the moments when perhaps the disappointment owed more to a projection of thoughts onto others than any feeling on their part, such as those post-Christmas times when some children told of all the things they had received and others just sat in silence.
Perhaps there is a clinical term, but if there is, it doesn't change reality, or the perception of reality.