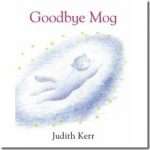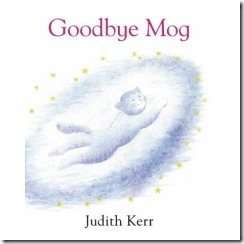 Mog has been resurrected.
Sainsbury's, who produced an advertisement last year to mark the centenary of the 1914 Christmas truce on the Western Front, have this year produced a video of the storybook cat who so enthralled children. It is one of those advertisements intended to kindle the "Christmas spirit" in people, prompt them to be kind to their neighbours, care for those less fortunate, and, presumably, buy nice things in Sainsbury's.
To be honest, in three decades of parish ministry, it has been rare to encounter such spirit. There are kind and generous people, but they are kind and generous all year round. Christmas has never seemed to do much to change people, and for those who are lonely and isolated it is often a time of deeper loneliness and isolation as care services are withdrawn and neighbours retreat into their own festivities.
But to return to Mog, whose return recalls memories of the discovery of her death. A discovery that came on a winter's night in south Co Dublin eight years ago and prompted the following:
I stood last evening in Dalkey with tears running down my cheeks. I realized from a shop window that Mog had died. I am a silly ass.

Mog was an important character in our house in the early 90s. 'Mog on Fox Night' was one of the favourite books when the children were small, the antics of the fox cubs coming into Mog's house causing hilarity and curiosity.

I had gone to the Spar to buy milk and stopped at the bookshop window. The shop was closed and darkened but there was plenty to see in the window, prominent among the books displayed was "Goodbye Mog" with Mog heading starwards. Checking Amazon, I discovered that poor Mog actually died five years ago, I am very slow in catching up with news.

Why the death of a fictional cat should trigger tears, I'm not sure. The battle against depression at this time of year is always difficult, the lack of daylight and the high emotional pressure attached to Christmas make it an uneasy time.

Mog is attached to memories of painful times in parish ministry, not that the people were difficult, but there were times of isolation and an overwhelming sense of loneliness. Ministry in traditional rural communities is just like that at times. Maybe it was just the accumulation of a lot of sadness, culminating with burying a little white coffin last Saturday.

Clergymen are not meant to stand in the street in tears. I drove up through Killiney village thinking myself a complete eejit.

I understand "Goodbye Mog" is a very sensitive treatment of death and dying. I will buy a copy next time I am in Dalkey
Of course, I never did buy the book, nor did I devise a more effective way of coping with the darkness.