Sermon for the First Sunday of Advent, 27th November 2016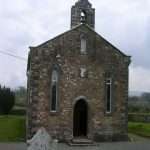 "Therefore you also must be ready." Matthew 24:44
The name Noah can be used as an acrostic for four words in today's Gospel, "N" for "no-one," "O" for "one," "A" for "awake" and "H" for "hour."
"N" for no-one. Jesus tells his friends in Saint Matthew Chapter 24 Verse 36, "But about that day and hour no-one knows, neither the angels of heaven, nor the Son, but only the Father." There were many people in the time of Jesus who were making predictions, making claims about the future. Jesus has warned that there would be many who claimed to be the Messiah, they are charlatans. As in the days of Jesus, so in our own times, there are many people making predictions about the future. The United States seems to be the source of a vast array of literature claiming this event or that moment mean the end of time is coming. Making predictions seems a direct contradiction of what Jesus says, "no-one knows."
Perhaps it is much easier to focus minds on the future than it is to accept what following Jesus means in the present. To be living in the present rather than speculating about the future asks that we would learn the lessons of Noah, "For as the days of Noah were," says Jesus in Verse 37. Noah was prepared to be different, to stand against the people of his time, to risk mocking and abuse for what he believed to be the truth. Christians now accept the materialist culture in which we live, we accept what the media tell us, we accept prejudices and wrong thinking. Few of us would have the courage of Noah if we were faced with ridicule and insults in our own time. Jesus says, in Verse 39, "the coming of the Son of Man" will be like the days of Noah. No-one knows when that moment will be.
"O" for one. Verses 40-41 tell us. "Then two will be in the field; one will be taken and one will be left. Two women will be grinding meal together; one will be taken and one will be left." There is a choice to be made. Jesus teaches that there is a need for us to respond. In Saint Matthew Chapter 22 Jesus tells the parable of the wedding feast. The man without the wedding garment has  come on the assumption that he need do nothing by way of responding to his host's generosity. He believes he has a right to be there. But we have no right; God's grace, God's love towards us, cost him his Son and how do we respond? Like the man at the wedding feast with no wedding garment, are we are sometimes too casual?
We don't take seriously Jesus' teaching that one will be taken and one will be left. We sit lightly to our faith at times. We assume that it's our choice about when we make space for God and when we don't, that God might be treated in a casual and offhand manner. Jesus is warning his listeners, "Sorry, that's not the way of things. Take this seriously or don't bother". The man without the wedding garment In Chapter 22 would have realized, had he bothered to take notice, that everyone else had made an effort, that the people from the streets had done their best to respond to the king's generosity. He should have been put to shame by their efforts, he should have seen how they had responded and should have gone away and prepared himself. The king notices the man because the man had been complacent, the man had thought that he had the right to be there, the man had made no attempt to respond to the king's grace and yet he would have been shocked when we was thrown out. Jesus warns us today that one will be taken and one will be left, would we be shocked if we were left?
"A" for "awake." Verses 42-43 tell us, "Keep awake therefore, for you do not know on what day your Lord is coming. But understand this: if the owner of the house had known in what part of the night the thief was coming, he would have stayed awake and would not have let his house be broken into." If the owner of the house had been awake to what was happening around him, he would have seen the signs, are we awake to the signs of what the Lord expects from us?
Jesus speaks not to inspire terror but to tell them that they have to be awake to God's justice. If we believe in justice, then, I think, we have to believe in judgement. If God is to be a God who means anything, then he must be a God who keeps his word. Time and time again throughout the Bible he promises justice for his people; but how shall there be justice, if there is no judgement? If at the end everyone received the same reward, then what meaning or purpose is there in Scripture or in the whole of God's dealings with his people? Why would we try to lead good and faithful lives if our actions have no consequence? "Keep awake therefore, for you do not know on what day your Lord is coming." Jesus is promising that there will be a Last Day, not in order that we might be terrified, but so that we might believe that God is a God of justice, and to believe in justice means to prepare for justice, being awake to the need for it.
Finally, we come to "H" for "hour." Verse 44 says, "Therefore you also must be ready, for the Son of Man is coming at an unexpected hour."The disciples learned to live their lives in a constant state of readiness, to regard every hour as though it might be their last. The sense of there being an unexpected hour gave their lives purpose and dynamism, faith was exciting and it was urgent. The church grew in an extraordinary way because there was a belief that time was short and that there was much to be done.
Centuries passed and the urgency was lost, the expectation faded. People lost their confidence that there was an hour coming when time and space would be changed forever. But the promise remains and every time we say the Creed, we declare our confidence that the promise will be fulfilled, that he will come again to judge the living and the dead. If we lived our lives in the expectation of the unexpected hour, how different would we be as people? How much could we remain as we are? How much would we change?
"N" for "no-one:" none of us knows God's plans. "O" for "one:" one taken reminds us that there is a choice to be made. "A" for "awake:" awake to the need for God's justice in our world. "H" for "hour:" we should live our lives believing in the unexpected hour.