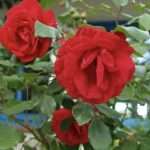 Being eighteen years old, idealism was still permissible; though 1979 was probably a nadir for hopes of a society based on peace, love and understanding. It was apparent to anyone who watched the news that the neo-liberalism of Margaret Thatcher would triumph in the coming general election and that money and self-interest would be the arbiters for political decision. Being an idealist, any straw might be clutched and a suggestion of how the Labour candidate in Yeovil constituency might be strengthened seemed an avenue worthy of pursuit.
The proposal was that we seek the endorsement of the Co-operative Party for the prospective parliamentary candidate; the process of seeking such endorsement seemed arcane, it seemed to require the membership of a number of parallel groups. £1 was spent in becoming a member of the local Co-operative Society and then a number of members of the constituency Labour Party were encouraged to join a group called Progressive Co-operators. One weeknight evening in an office of the Co-op supermarket in Yeovil, resolutions were passed enabling the process to begin whereby the candidate appeared on the ballot papers as "Labour and Co-operative in the May 1979 general election.
The prophecies of doom were fulfilled and the Thatcherite Revolution began, a revolution that culminated in Thatcher's 1989 declaration, "there is no such thing as society." The Labour candidate in Yeovil came third and the ensuing rise of the Liberal Democrats eclipsed any hope of a Labour victory in the future, but there remain clear memories of the idealism of the clutch of Co-operative Party members, people with a vision of a society that rested upon peace, love, understanding, people who sought to build justice and equity into the fabric of daily life.
The fortunes of the Co-operative Party seemed to decline with the ascent of Thatcherism, it became a smaller and smaller group within the parliamentary Labour Party, falling to just seven of the 209 Labour seats after the 1983 General Election. Reading the profile of a Labour MP elected in the June general election of this year, there was a smile noticing that he was a Labour and Co-operative member; there was encouragement in discovering that the Co-operative Party representation now numbered thirty-eight of the 262 Labour MPs, its largest ever presence in the House of Commons. However, the most encouraging thing of all was a Google search that revealed that the Progressive Co-operators were still an active force within the movement. Among the cynicism that characterises so much of political life, gentle idealists still have a place, still offer a vision of  a future where co-operation and care in society replace antagonism and exploitation.