The best fans in the world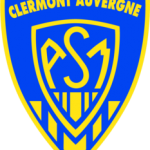 The last time I met them, it meant ten hours driving – five hours there, and five hours back.
Leinster were drawn against ASM Clermont-Auvergne in a match to be played in Bordeaux. 'Ah', I thought, 'I have an advantage; I'm already in France that weekend; albeit on the other coast. It would have seemed a simple matter to hop on a train and go to the match.
Have you ever tried to go across France by train? It's not as though we are anywhere obscure; we are at Perpignan. It's a big mainline place. Hours were spent trying every permutation that SNCF might offer. It was possible to reach Bordeaux in four hours by train, not bad for the 280 mile journey, but the last departure to come back was at half past five in the afternoon. The match did not kick off until four o'clock.
'Never mind', I thought, 'I'm sure there are coach operators'. In Ireland, when there are no trains, CIE buses or  private operators fill the gap. Having visited France on summer holidays for twenty odd years, it must be said that coaches have never been very apparent; that's because there aren't any. Apart from local services, there are no buses.
There was only one option – to drive there. The best beloved, worn down by the series of sighs and muttering at each failed attempt at discovering a route by public transport, finally said, 'you can have the car that day'.
So, at 8 o'clock on a Sunday morning, I set off. Two hours or so later, I pulled into a service station. Fans in yellow and blue spotted my Leinster jersey, ' Ah, Leinster', they called, and then shouted, louder, 'ASM, ASM'.
Reaching the outskirts of Bordeaux by 1 o'clock, I parked the car near a tram stop and bought a ticket. The carriage was well filled – a sea of yellow. I smiled and they began to sing, 'Ireland's Call'.
On reaching the city centre, where a change of trams was required, the number of Clermont supporters seemed to have multiplied exponentially. I was pulled into a group in order to be photographed with them. 'Bonne chance', they said, each of them offering a handshake.
Walking to the pub where Leinster fans had gathered, it was impossible to get near the doorway, let alone get inside, so I walked to a tram stop to go to the stadium. The crowds meant the tram could go no further than two stops, and I got out to walk. The Leinster supporters had begun a march to the ground, led by a man with a blue flag and I slipped in among them. The streets were lined with yellow and blue attired ASM supporters applauding the arrival of the opposition support – it was a strange experience. As we approached the stadium, the lines converged and formed a funnel and passing through it meant exchanging handshakes with dozens and dozens of people – it was hard to imagine this happening anywhere else.
The noise generated in the stadium was tremendous, chants and tunes and songs and musicians, a constant barrage of sound.
Leinster were left winners of the match when in the dying moments the Clermont winger Wesley Fofana knocked the ball forward instead of scoring a try. There was a feeling that we had robbed them, and even then they still shook hands with us in the stand, and as we left the ground.
Tomorrow at 5 pm, we can return the compliment. ASM Clermont-Auvergne play RC Toulon in the European Cup Final at Lansdowne Road. Leinster fans will be there in force, hopefully overwhelming in their support for those who are truly, the best fans in the world.