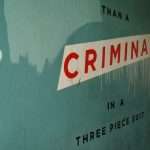 After the international financial collapse of 2008, one might have thought there would have been a change in the culture that lay behind the Crash, that the arrogance and presumptions of the years of speculation would have been considered no longer appropriate. An RTE report on a study in London suggests that little has changed in City.
"Opaque" dress codes practiced by those from more formal backgrounds are being used to judge candidates, with brown shoes a fashion faux-pas that many from poorer backgrounds may not be aware of, said the study.

"Managers often select candidates for client-facing jobs who fit the traditional image of an investment banker and display polish," it said.
The "brown shoes" phenomenon is not new. Some twenty years ago a friend, who went on to very lucrative things in the financial world, told me of an interview he had conducted with a very able candidate for a post in the bank for which he was working at that time, "It's not that he wasn't very well qualified for the post; it's just that he would not have had the confidence to cope with the clients."
To be honest, it was much more blunt than that, he said the young man was from Cornwall and was a "rustic." Being from Somerset, from a small rural community, being a rustic, it was a conversation that persuaded me at the time that I would never have been employed  in the City of London, that had I been the subject of the interview, I would not have been employed.
Isn't it extraordinary that brown shoes might be considered something that disqualified one from a post? Think about the damage that the financiers and the bankers caused to the lives of countless millions of people through their reckless speculation and gambling on the markets.
The Cornishman was not appointed to the job, not through any lack of competence, not through any lack of ability, not through any lack of appropriate skills, but because he was considered to be unlikely to be able to "cope with the clients." What did that mean? It meant he hadn't the necessary chat to please them, he could not soft sell them things they dd not really want, he would not have been a man that would have earned great bonuses through multi-million pound deals. All these years later, it seems likely that his chief fault was that he was honest, he did not pretend to be something he was not. When people are declined work through wearing brown shoes, it is not hard to see how investment bankers can cause such harm.