Sermon for the Third Sunday after the Epiphany, 22nd January 2017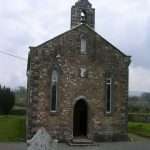 "Repent, for the kingdom of heaven has come near." Matthew 4:17
The places named in the Gospel reading help us think about the ministry of Jesus and think about our own lives as Christians.
Saint Matthew Chapter 4 Verse 12 tells us, "Now when Jesus heard that John had been arrested, he withdrew to Galilee." Jesus begins his ministry by retreating from a place of danger. John the Baptist had been baptizing in the river Jordan and people from Jerusalem and Judea had been going to him for baptism. John's outspoken ministry, particularly his denunciation of the adultery of Herod, has brought him into direct conflict with Herod, who ruled the province of Judea, and John has been imprisoned.  Jesus hears news of what has happened to his cousin and he decides to go north, to be away from the authorities in Jerusalem. As he journeyed northward, he perhaps pondered about the way his ministry was beginning, seeming to go backwards instead of forwards.
Perhaps we have had experiences where things have not turned out the way we had hoped, perhaps what we had imagined for our future has disappeared, but Jesus is untroubled at the thought that he has gone backwards, that he has withdrawn, he is still able to declare "the kingdom of heaven is near." Even when things seem to have gone wrong for us, the kingdom of heaven is still near us.
Verse 13 says "he left Nazareth." Nazareth was not a fashionable place from which to come. "Can anything good come out of Nazareth?" asks Nathanael in Saint John Chapter 1 Verse 46. Coming from Nazareth seems to invite mockery from others, but Jesus is untroubled by what people might think. Jesus would experience far greater mockery in the course of his ministry and continue to do the work God had prepared for him. It is to note that Nazareth was a place that invited ridicule, that aroused irrational prejudice, because it help us understand the obstacles faced by Jesus simply to get a hearing from those to whom he wished to speak.
If we pretended that the thought of being mocked and ridiculed was something that would not trouble us, we would not be acting honestly. If we would not expect to be respected, we would all wish to at least be treated with decency. The ministry of Jesus teaches us not to be worried if our wishes are not fulfilled, if Jesus met with mockery and abuse, then we should not worry if we meet with a similar reaction. If we have confidence that the kingdom of heaven is near, then no words can discourage us.
Verse 13 tells us that Jesus "made his home in Capernaum by the lake." Perhaps it did not seem the obvious place to begin the work that would change the world, but it became a place of opportunity. It is the place where he meets with the fishermen, Simon and Andrew and James and John, Verse 20 says, "Immediately they left their nets and followed him." Capernaum becomes a centre for Jesus' ministry, he speaks in the synagogue, he speaks on the shore, he speaks from a boat, and he uses the Sea of Galilee to travel from one place to another. Jesus makes the most of the opportunities open to him in the place where he is.
How often do we wish we were somewhere else? How often do we feel that if we were in a different place, or if the circumstances were different, then we could do much more? How often do we think that we could have achieved much more if only we had been given different opportunities? If Jesus can go to the most unlikely of places and begin a ministry that would change the world, should we not be doing much more with the opportunities we have been given, instead of complaining about what we don't have? If the kingdom of heaven is near, then there is no place better to be than where we are.
The fourth place mentioned, in Verse 13, is "the territory of Zebulun and Naphtali." Saint Matthew is reminding his readers of their history. Isaiah Chapter 9 Verse 1 says, "In the former time he brought into contempt the land of Zebulun and the land of Naphtali, but in the latter time he will make glorious the way of the sea, the land beyond the Jordan, Galilee of the nations." Saint Matthew writes that Jesus is the fulfilment of Isaiah's prophecy, saying, in Verse 16, "the people who sat in darkness have seen a great light, and for those who sat in the region and shadow of death light has dawned." Saint Matthew is not afraid to write of history as it was, with all the awkward bit, the difficult bits, the painful bits. The Gospel is about the fullness of truth, even when that truth is very uncomfortable.
If the past is faced head-on in the Gospel, then Christians should be prepared to follow that example. Christians should accept that the history of the church has not always been good or noble, more often it has been a contradiction of everything Jesus taught. When we talk to people outside the church, there are few who would object to Jesus; there are many who have problems with the church. As Saint Matthew was prepared to acknowledge the unhappy history of Zebulun and Naphtali, so we need to be prepared to acknowledge much in our history that is unhappy; we need to face the past honestly.
Galilee, Nazareth, Capernaum, Zebulun and Naphtali: four places in the ministry of Jesus that ask us questions about our faith in him.